One of America's Finest major league baseball players, Jorge Bonifacio has been banned after using Equipoise.
This is a violation of the joint treatment program and Drug prevention of the MLB. The banned substance that he was found to have used why is Equipoise, which is also known as boldenone. The injectable anabolic steroid is structurally close to Dianabol, but has different effects. The office of the commissioner of the MLB made an announcement that Jorge Bonifacio will not be officially suspended until the beginning of the regular season of 2018. Up until this point in time, he is allowed to continue training with his teammates at the spring training camp located in Phoenix for the 2018 training camp. After this time, he will then have to wait out any games before he is allowed to rejoin the team during their games.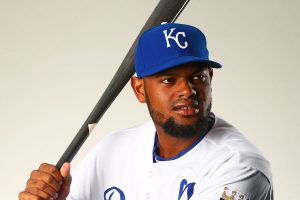 The manager of Kansas City Royals, Ned Yost was said to be upset that Bonifacio had been suspended as he had made a great impact on many people in the previous year and was set to be a starter for the Kansas City Royals this year. Yost is said to have been shocked by the performance-enhancing drug test result, as Bonifacio is one of the best young players on the team. He is set to still not know all of the details but is still in the State of shock after receiving the news from Dayton. He went on to say that it made him feel sick to the stomach as Bonifacio is a great kid and a major player in the team. He then said that the team would get through it as it's only a suspension for 80 games and they plan to support him and ensure that this kind of thing never happens again. He went on to reiterate that he is still not exactly sure about the circumstances surrounding everything, but things will come to light soon.
Bonifacio was signed in 2009 as an international free agent. Before this, he had moved around several different minor league baseball teams, which includes the Wilmington Blue Rocks, the Kane County Cougars, the Northwest Arkansas Naturals, and the Homer Storm Chasers. He made his debut as part of the MLB in April 2017. By the time his second game had come around, he had already achieved his first home run for the MLB. His season ended with 40 RBIs, 17 home runs, and a hitting average of almost .260 during the 113 games that he participated in. Today, three other players have been suspended from the MLB 2018 season and include Raudy Read of the Washington Nationals, Nik Turley of the Pittsburgh Pirates and dean Deetz of the Houston Astros.
The use of performance-enhancing drugs is spreading across all fields of sport as the potential payouts from making it to Nationals status is alluring. While many people assume that anabolic steroids are the reserved are bodybuilders and professional athletes, they are also leaking into many other areas of sport. Many anti-doping regulations stipulate that the use of anabolic steroids and other performance-enhancing drugs are prohibited, as they give the player an unfair advantage against those who trained using natural purposes only. Currently, no more information is available regarding the suspension of Jorge Bonifacio. However, it would appear that it has been a valuable lesson for him to learn and will hopefully discourage other sportsmen from making use of performance-enhancing drugs to advance their careers. Only time will tell if Jorge Bonifacio career can recover from this scandal, and whether he will be welcomed back with open arms after the suspension ends.
Source: http://www.sportingnews.com/mlb/news/mlb-royals-rf-jorge-bonifacio-suspended-80-games-positive-steroid-test-boldenone/hjq8q2ez3cx1kglqbkhxfgk4