A number of female CrossFit athletes have been caught using anabolic steroids.
CrossFit has taken the world by storm over the last 15 years or so, growing from a bare-bones and bareknuckle style of building your body, your strength, and your fitness without all the bells and whistles of a traditional fitness center or workout approach into maybe the biggest brand in the world of fitness today.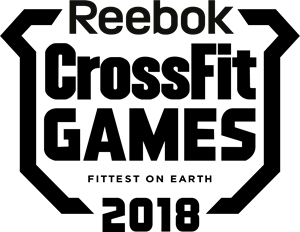 CrossFit Games, the world championship for this sport, have exploded in popularity. Each year, the best of the best CrossFit athletes from a number of different individual regions throughout the United States –and the rest of the world – all come together to compete for the top spot. Winners walk away with a decent sized check, a whole lot of publicity, and usually some pretty significant sponsorship deals.
Mostly male-dominated for the overwhelming majority of its history, the CrossFit world has been energized with some incredibly impressive female athletes – especially those that show up for the CrossFit Games. Women have been showing that they are very much the real deal when it comes to this sport in this fitness lifestyle, throwing down the gauntlet and competing almost directly with many of their male counterparts.
Unfortunately, fans of female CrossFit athletes are reeling from the news that several of the top regional athletes in the United States have been busted for using performance-enhancing drugs and other anabolic steroids.
Ten women in total, all of them highly ranked athletes and many of them considered to be locks for high-level competition at the upcoming CrossFit Games, have been banned from competition completely. This list includes two of the most high profile and internationally recognized female CrossFit athletes, Emily Abbott and Maria Ceballos.
Six out of the 10 women that have been caught doping were discovered to have been using anabolic steroids, including the powerful and illegal anabolic steroid Winstrol. The other four women that popped positive work on using other performance-enhancing drugs, including Human Growth Hormone, selective androgen receptor modulators, and a handful of masking agents designed to prevent anti-doping agencies to uncover any doping at all.
Three of the women that were caught were found to have used both anabolic steroids and other forms of performance-enhancing drugs.
This is one of the largest doping scandals in the sport of CrossFit, and certainly one of the largest female doping scandals in any sport around the world.
Both Abbot and Ceballos are likely to have their careers completely derailed after this scandal, as both of them – and all of the other women – are going to find themselves suspended for four years from competing in CrossFit. Previous to this, both of the women mentioned above were found to be up and coming superstars of the sport, ambassadors for women everywhere looking to get into CrossFit, and the perfect representatives of a CrossFit that wants to go even more mainstream than they already have.
None of the women that have tested positive for these performance-enhancing drugs are appealing the suspension, but are instead of immediately accepting the consequences of their decision and moving forward with an idea to compete in four years time. All of them will be four years older, going against competition much younger and in competition shape, but none of them have lost them competitive fire that made them such successful athletes in the first place.
If any of them should be able to regain the top spot in the world of female CrossFit it will be a Cinderella story for the ages, especially if they are able to do so without ever popping positive for performance-enhancing drugs again along the way.
Source: https://www.boxrox.com/emily-abbott-fails-drug-test-banned-2018-crossfit-games/